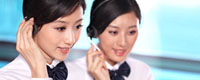 Tel: +86-595-28906079
Fax: +86-595-28906080
E-mail: sales@diamondconcretetool.com
Add: Jiangnan High-tech Industrial Zone,Licheng District, Quanzhou, Fujian
Skype: everestools






QUANZHOU EVEREST Superhard Tools Co.Ltd has been committed to provide our customers with an unparalleled customer service in construction dustry since 2010 .Which located in a beautiful coastal city –Quanzhou ,China with perfect and full industrial chain for stone and construction floor grinding,polshing and cutting as well as easy transportation and great facilities.
Our technic department is composed of experienced professors and engineers.We devote ourselves to researching and manufacture to both natural stone and construction materials,such as granite,marble,basalt,travertine,limestone,sandstone,concrete,asphalt,terrazzo etc.
In addition to that we attach a lot of importance to research market demanding, various stones and machine. We provide a wide variety of formular products to provide different quality accordingly.
We covered all range for Concrete Floor Solution Products like PCD Coating Removal, Metal Bond,Hybrid Diamond,Resin Polishing,Maintance toolings for various worldwide famous brand flooring machines.

Our diamond tools are exporting to more than 30 countries and regions more than 200 customers, covering America, Europe, Oceania, Asia, Mid-east ,Africa.We build a scrupulous and diligent study of the quality assurance team ,not only ensure the quality of raw material and finished products, as well as strict monitoring process to ensure after-sales service all the time.
Furthermore, OEM&ODM,Customerization is always welcomed by EVEREST!
What we are waiting for ? Let's start to achieve our objectives together !
We thank you for your business and your support!
[
More
]